ADA Board of Directors Election Results: Drs. Amlani, Davis, and O'Brien Elected to Serve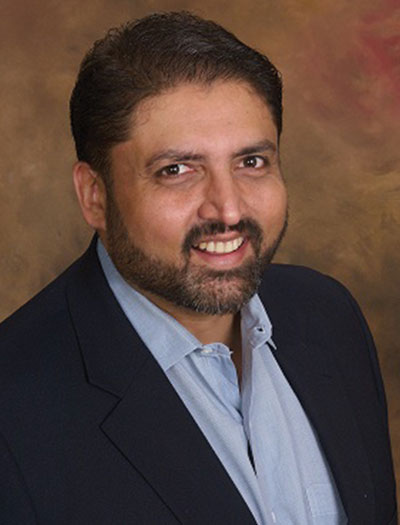 The Academy of Doctors of Audiology (ADA) is pleased to announce that Amyn Amlani, Ph.D. has been elected to serve as ADA President-Elect for the 2024 program year. Dr. Amlani is President of Otolithic, LLC—a for-profit firm with its global headquarters in Frisco, TX—that provides healthcare companies with competitive market analysis and support strategy, economic and financial assessments, and consumer insights, to ensure long-term profitability and economic viability.
Dr. Amlani holds a Doctor of Philosophy Degree (Ph.D.) in Audiology/Psychoacoustics from Michigan State University, a Master of Science in Audiology from Purdue University, and a Bachelor of Arts in Communication Disorders from University of the Pacific. He also holds a Certificate in Health Economics and Outcomes Research (C-HECOR) from the University of Washington. Dr. Amlani is a regular contributor to national and international publications on topics related to audiology and hearing industry economics.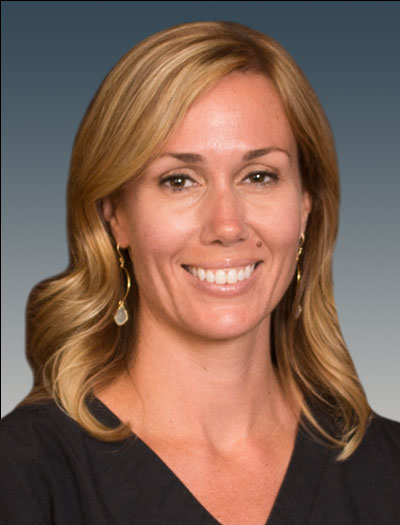 Jill Davis, Au.D., has been elected to serve as a director-at-large on the ADA Board of Directors. She is the owner and audiologist at Victory Hearing and Balance in Austin, Texas. Driven by her desire to help patients hear their best, she created a music-based auditory training program called Victory Brain Training, which is designed to improve memory and speech in noise processing. Because of this program, she developed a specialty in cognitive hearing science and enjoys working with audiologists across the country on implementing cognitive screening into practice.
Dr. Davis works with students from the University of Texas and surrounding Au.D. programs to encourage full scope audiologic care in the private practice setting and educates on small business ownership. She is a member of the Texas Academy of Audiology (TAA), Texas Speech-Language Hearing Association (TSHA), Academy of Doctors of Audiology (ADA), and American Academy of Audiology (AAA). Dr. Davis is a graduate of the University of Cincinnati, where she received both her Doctorate of Audiology and Bachelor of Science degrees.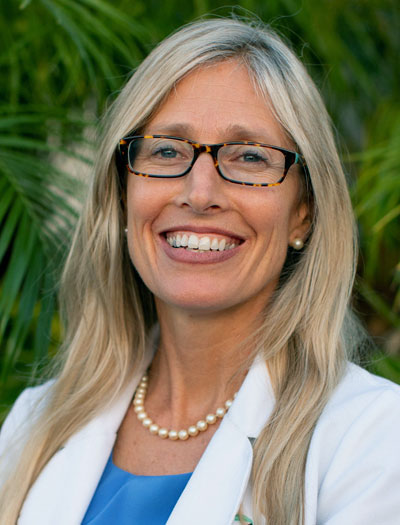 Stacy O'Brien, Au.D., has been elected to serve as a director-at-large on the ADA Board of Directors. Dr. O'Brien is the founder of Atlantic Hearing, Balance and Tinnitus Center with locations along the east coast of Florida and leads a team who offer hearing, tinnitus, vestibular and cochlear implant services. She is also a partner with Acuity Healthcare Partners, providing strategic business consultation and resources for marketing, strategic planning, all things HR (payroll, recruiting, onboarding, training and retaining for success), patient-centered pathways, creating passionate team culture, special team event planning, strategic planning, and increased profitability.
Dr. O'Brien received her undergraduate education from the University of Nevada, Las Vegas, and her Doctor of Audiology degree from the University of South Florida, Tampa. As an audiology student she was a participant and award winner in the inaugural ADA student business plan competition.
---
Dr. Amlani, Dr. Davis, and Dr. O'Brien will begin their terms of service on January 1, 2024. Continuing in service on the ADA Board of Directors will be Dr. Dawn Heiman (2024 Immediate Past President), Dr. Jason Leyendecker (2024 President), Dr. Liz Rogers, and Dr. Judy Huch. Ending their terms on the ADA Board of Directors are Dr. Kristin Davis, Dr. Audra Branham, and Dr. Stephanie Sjoblad. ADA is grateful for their service.